"Per Una" is a nice brand for our (grand)mothers. As loyal customers, they praise this Marks and Spencer brand for its quality and well priced clothes. But what is it like to sew a "Per Una" skirt? Let's go to the Chinese factory, where they are made, to meet the workers and have a closer look: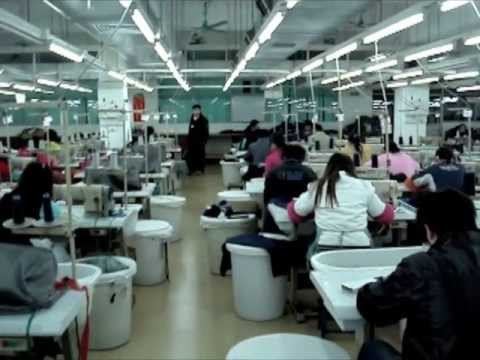 Needlewomen work from 8 am to 22 pm… everyday. This exceeds by far weekly legal overtime (120 hours here instead of 36 legal overtime hours per month).
This is nice, isn't it ?
Marks and Spencer is the biggest retailer in Great Britain, specialized on clothing and fine food. It was founded in 1884 by Michael Marks and Thomas Spencer. On January 2007, it launched a 5 years plan called "Plan A" in order to become green friendly and to "help improve the lives of people in their supply chain".
Marks and Spencer now has 690 stores in UK + 320 stores in 41 other countries. It had a revenue of £ 9.5 billions in 2010. It's one of the biggest advertisers in the British press. Since the 90's, most of its suppliers moved to developping countries. It owns and sells severals popular brands including Portfolio, Per Una, Formula, Florentyna. M&S is known to have loyal customers from generations.
Excessive overtime hours
Despite M&S own "global sourcing principles" for suppliers, M&S own audits and its own "Plan A" campaign, M&S also fails to make this important Chinese suppliers to respect fair and legal labor practices and Chinese laws.
The manager , who accompanied us, was actually pushing the workers pretty hard, everyday from 8 am to 10 pm, with shortened lunch breaks, in order to achieve M&S orders while cutting labor costs.
Is M&S policy adequate? Despite marketing campaigns, is the UK retailer really committed to change the way it is doing business?
End of part I.