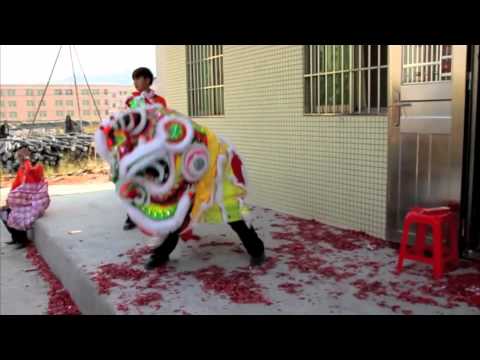 While doing interviews in some villages in Guangdong province for a 5 days reportage, I was glad to see this scene. I filmed it with a Canon 55D dslr and a Sigma 18-250 mm lens. The camera is small, convenient, doesn't impress people around you and the sound quality is perfect. I did'nt use a pod as I like the idea of moving around people with a tiny camera, like this colourful dragon on the fisherman's doorstep. Happy rabbit new year.
En reportage dans la campagne du Guangdong depuis quelques jours, les poches pleines de niangao (petits gâteaux typiques), je suis tombé jeudi après-midi sur cette magnifique scène de fête. Nous sommes dans un petit village d'ostréiculteurs, dont les oreilles sifflent encore d'une nuit de pétards et de feux d'artifice. Aujourd'hui, une troupe reconnaissable à son maillot orange fluo, déambule de maison en maison pour célébrer comme il se doit le Nouvel An Chinois. Les familles qui sollicitent la danse du dragon espèrent une année prospère. Observez le tonus du danseur, l'oisiveté des jeunes musiciens, le poireau qui descend jusque dans la gueule du dragon, les couleurs flashy, les pétards mitraillette. Les jeunes ont sans doute encore la gueule de bois de la veille. Quant aux vieux, ils en ont vu d'autres et l'alcool de riz ne semble plus avoir d'effet sur eux. Eux ne pensent qu'aux fameux Hongbao $$$ ! A la fin de journée, une affiche sera soignement collée à l'entrée du village avec le classement des meilleurs mécènes.
Pour filmer, j'ai utilisé un reflex Canon 550D et une optique Sigma 18-250 avec stabilisateur. Parfait pour se faufiler et filmer sans inhiber.